Hukad is a Bisaya word meaning to scoop out, or something like that. Pardon me for my loose translation. It's like when you scoop out meat out of the pan, or a mouthful of mouth-watering broth out the "palayok" (cauldron). But in Abreeza Mall, "Hukad" is a restaurant specializing Filipino cuisine, as you'd expect.
The interiors are sleek, and showcase unusual fixtures like lighting in the shape of a "puso", rice inside weaved "lukay" (palm leaves).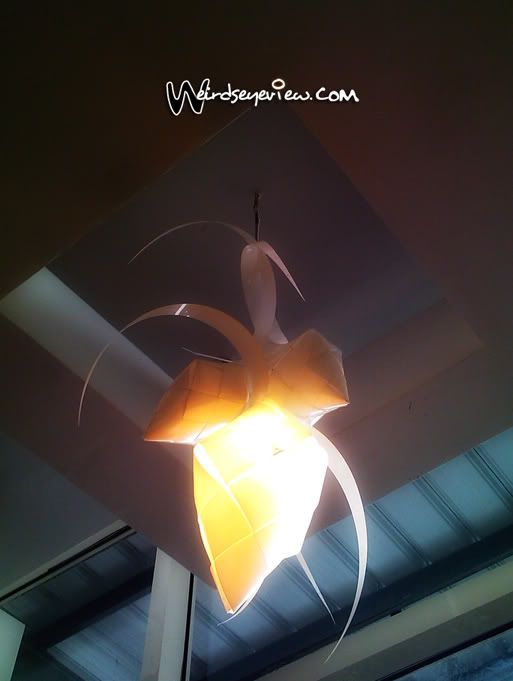 We went safe with our orders for our late lunch. For starters, we picked Baked Scallops.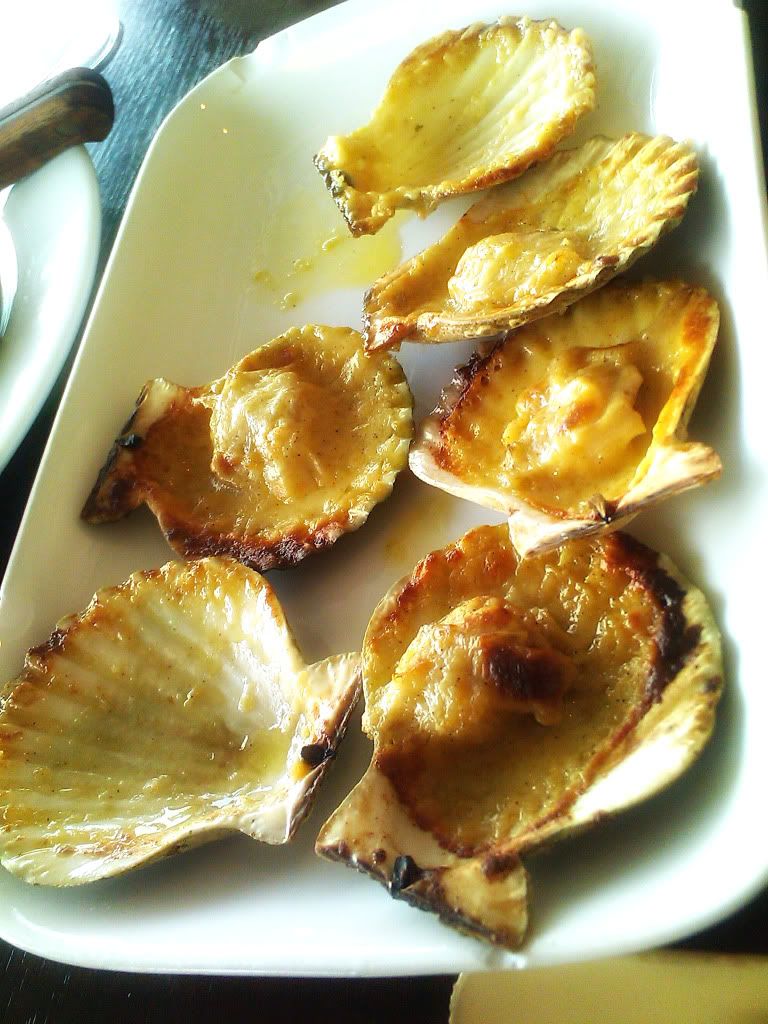 Baby-back ribs for the main course.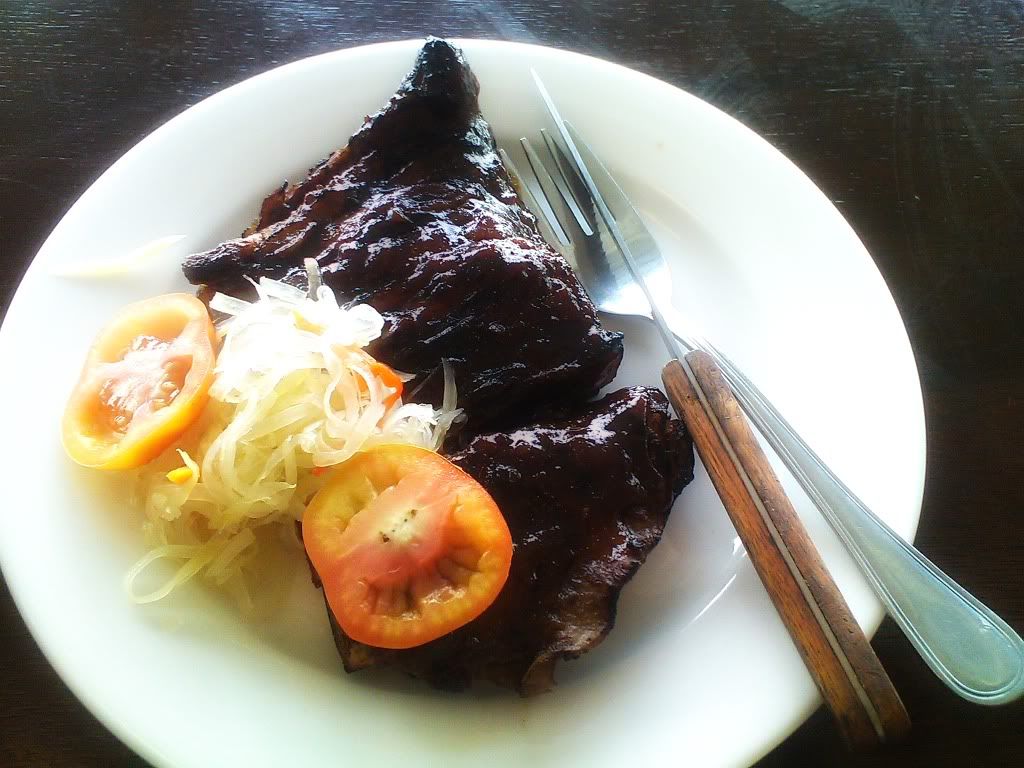 And for desert, we went Filipino and ordered "suman" (rice cake) with "tsokolate" (chocolate) syrup.
To add flavor to our already mouth-watering lunch, we ordered "aligi ng alimasag" (orange crab fat) just for good measure.
Hukad by Golden Cowrie is a good restaurant that gives you value for your money. And the best thing about it? They serve unlimited steamed rice!!!
Rating: 3/5